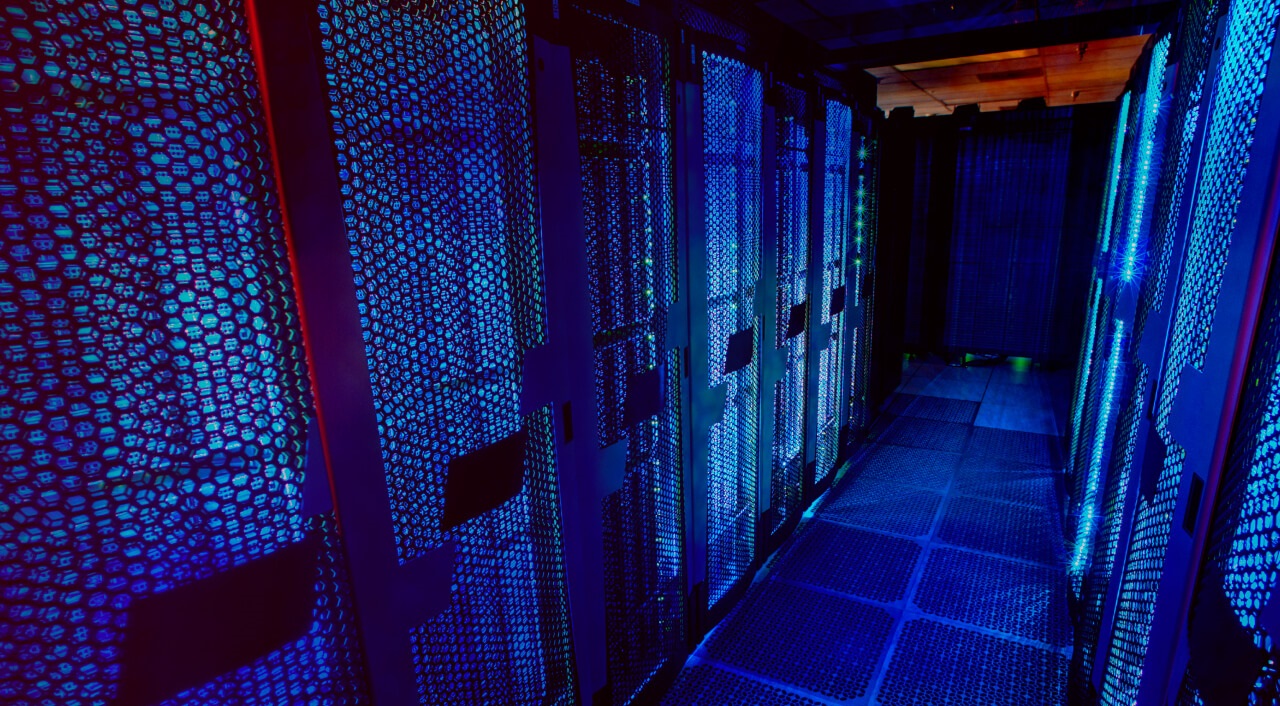 Microsoft Azure For Small Business
Two-thirds of all organizations worldwide use one, and 30% use three or more cloud services. A differentiated approach makes it possible to choose according to needs when, for example, some services specialize in integrated machine learning capabilities and others in data analysis. But there are also universal ones, which are growing in popularity at a very fast pace.
As of 2021, 70% of companies were using Microsoft Azure benefits for business. And while other platforms offer similar capabilities, the speed at which Microsoft is introducing new components guarantees access to the most advanced technologies. That is why the number of adherents of this solution increases every year.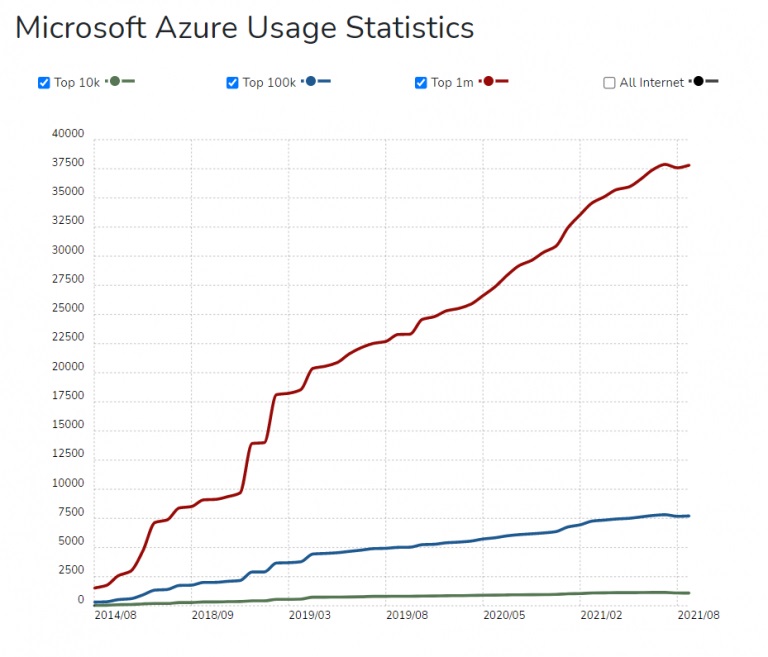 So what is MS Azure? It is a cloud computing service offering over two hundred platform and infrastructure services:
virtual machines;
cloud DBMS (SQL, NoSQL)
storage, backup, and geo-replication services
network services
data analysis
The platform provides global capabilities for application development and data storage in the cloud. Its own infrastructure includes more than a hundred data centers in 54 regions of the world. The cloud resources offered meet today's security requirements and can be easily customized to meet unique needs. It is intelligent and feature-rich, so it can efficiently solve the most complex tasks. And on top of that, its services are relatively inexpensive.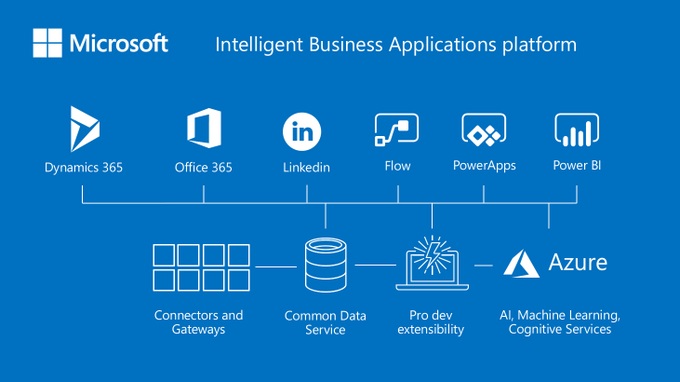 Microsoft Azure Benefits For Business
Enterprise applications allow you to run your business more efficiently and securely. Especially when it comes to the cloud, in the cloud, businesses can create, deploy and manage a wide variety of software products. To do so, they can use integrated services that support many different languages, databases, and devices with different operating systems. The variability of choice creates a comfortable environment for enterprise functionality.
Small businesses are particularly suited to this solution because they can have difficulty buying storage and computing services. Remarkably, a regular account gives access to many services for free, helping you easily bring your most amazing ideas to life. Plus, in this comfortable, secure, and high-performance cloud space, businesses can only pay for services they trust. And now for the benefits in more detail.
Scalability
The platform allows applications to scale rapidly without additional coding (up to 10 million users). It allows you to manage the number of used resources depending on the needs and workload. The geographic location of the user is irrelevant. Moreover, such changes can be initiated manually and automatically. This is one of the most notable Microsoft Azure benefits for businesses.
The platform also provides unstructured data storage to meet the needs of small businesses, which is also scalable. With Azure Files with SMB protocol support, fast data migration is available without additional code.
Scaling is easier to set up here than on any other hosting service. The primary server does not need to be shut down, which removes restrictions on adding resources, but scaling options depend on the service plan you choose. Automatic function (from 10 to 50 copies) is supported by "Premium" and "Standard". In the free and general plans, you cannot scale the application because only one copy is available. In the basic plan, you can scale the application manually.
Cost of Azure
The platform implements a pay-per-use model for services and resources. It is also possible to pay for reserved and spot instances. Practice shows that Microsoft Azure's cost for small businesses is usually much lower than that of other providers. For example, it is 4-12% cheaper than AWS. In addition, the platform offers some additional features, which makes it a more preferable choice.
For startups and small businesses, Desktop-as-a-Service is offered with huge potential. Virtual apps and desktops are streamed to any device that can be anywhere. Usually, only large companies have this capability!
That said, the monthly fee to use a virtual desktop does not exceed $10-16. Resource consumption is metered by the minute, and there is no charge for a stopped virtual machine. A free cost calculator helps users estimate costs for new deployments or variants of existing workloads.
Manage costs for Azure
Gain control over your budget and prevent overspending by mastering the art of anticipating unforeseen expenses. Discover methods for effectively tracking and reporting your expenditures to ensure financial security and peace of mind against overspending.
For a comprehensive grasp of the elements that affect expenses, engage with the video:
Security
It is often almost impossible to build a powerful data security system for a small company on your own. Or too expensive and time-consuming. Cloud service providers do a pretty good job of solving these problems to one degree or another. To do so, they use a wide range of technologies, skills, technical means, precautions, and policies to counter major threats.
Azure security is ideally suited to this task because it is built on the Secure Development Lifecycle (SDL) - the most advanced concept available today. Some 3,500 people work on it. Data is encrypted during transmission, and its proprietary Intelligent Security Graph technology can analyze 470 billion emails, over 18 billion web pages and block 5 billion threats every month!
At a minimum, with the platform, small businesses can get a maintenance-free cloud-based email server in sync with their identity and access management service. Thanks to this, they don't have to update their email servers manually. Spam and malware protection is enabled by default, as is accessing from mobile devices. And that already allows for some business mobility.
Compliance
When it comes to standardization, the platform owner actively cooperates with governments and regulators in different countries. Azure provides the benefits of more than one hundred compliance certificates (about fifty regional ones).
The platform complies with modern standards such as GDPR and ISO, through which Microsoft meets its obligations to protect consumers. Users can learn how their data is protected and how to manage its security and compliance in the Service Trust Porta
In addition, applications can be integrated with SaaS tools to access advanced analytics and improve productivity. For example, to create task management or document processing workflows, you can embed SharePoint functionality into your own Azure environment. And to gain valuable insights from their data, use the analytics capabilities of Power BI.
Sustainability
The use of cloud technologies is an important step towards the absolute environmental and technical sustainability of the company. Indeed, they do not involve any waste and are, therefore, environmentally friendly. And this is a trend today!
The cloud provides robust security and consistent access to applications as needed. It makes it easier to allocate resources and use them most efficiently.
Geographically dispersed virtual machines protect applications and data from potential data center disruptions compliant with ISO/IEC 27001:2013 and NIST SP 800-53 industry standards. Monitoring, management, and administration are performed around the clock by experienced operations personnel.
Investment optimization
Cloud services do not require the purchase of additional equipment and staff to manage them. This has a positive effect on the financial stability of the company. The platform displays prices for individual resources and services, allowing you to forecast investments based on expected usage. This significantly reduces Microsoft Azure's cost for small businesses and opens the door to continuous optimization.
To reduce costs, users can remove unconnected managed disks and old system snapshots, terminate zombie processes, use correct disk storage tiers and SQL databases, virtual machines enable/disable schedules, and move object data to cheaper tiers.
For regular users, there are annual or three-year plans for VMS, storage, database processing power, bandwidth, and other resources. Overall, the savings are up to 80%.
Backup and disaster recovery
Azure makes it easy to schedule backups and secure data with data encryption and multi-factor authentication. The platform offers free tools for the phased migration of infrastructure and provides simplified recovery services for legacy applications for which it is not applicable. Azure Site Recovery - A recognized industry leader. The emergency recovery tool supports Hyper-V and VMware. The service allows you to set up virtual machine replication directly to the Microsoft cloud, using it as a backup data center. And they can be used until problems are resolved.
With Azure Backup, a free professional service, you can reduce recovery time and improve data protection from ransomware. It creates snapshots of the actual system state - the labels (at least three copies) needed to restore data and the performance of cloud services and applications.
In addition, the service is tightly coupled with other components, including Azure Files, so no infrastructure is required for redundancy. This reduces the cost of ownership (TCO) and improves financial performance as reporting becomes more transparent, and part of the capital costs are translated into operating costs.
Hybrid Deployment
Businesses need to be able to respond to changing conditions in a timely manner. With cloud technology in the arsenal, this becomes easier as you can set up to automatically add or remove computing resources.
Azure is considered a robust and consistent platform because it offers an advanced set of hybrid connections to improve usability and performance. There are enough options and combinations to customize the system for any requirement or task. Savings from using local Windows Server and SQL Server licenses with Software Assurance support can reach up to 40% in some cases.
How Does Microsoft Azure Help Small Businesses?
The platform provides a long list of publicly available services. That's great, but it's not all Microsoft Azure benefits for businesses.
With a trusted managed service provider, a small organization's IT department will benefit from the cost savings of rapid workload sharing. It will be able to deploy applications in a well-protected and maintained cloud. It will have all the benefits of IaaS, PaaS, FaaS, and DaaS.
V2 Cloud will allow you to manage remote desktops from a centralized platform at any convenient time, from anywhere with an Internet connection. Moreover, no special IT knowledge is required for this, as there is a good helpdesk.
With Azure, infrastructure costs can be converted into operational costs, allowing you to gradually expand or narrow down the use of software resources depending on your needs. Flexibility will allow businesses to grow without having to anticipate market demand. Investments will be recouped faster, and products will be brought to market in a timely manner. And that's no small thing for a small business.
At the same time, resources can be deployed almost immediately. This allows for a quick start. For startups and small businesses, the platform's security and reliability ensure that they can make a loud name for themselves and successfully compete in the marketplace with industry giants.
However, working with the platform will require good expertise. It can be learned without knowledge of programming and used for infrastructure management and other routine tasks. But you cannot create and deploy applications without experience and expertise. At a minimum, you may need to write configuration code or deployment scripts and learn the features of the basic tools:
Application Insights is an extensible application performance management service for running on multiple platforms.
Azure DevOps - a set of services to support planning groups, code collaboration, and application creation and deployment.
Azure SDK - a toolkit for developers.
If development is an issue for your company, it makes sense to outsource to Azure DevOps services company. They can help reduce development cycle time through end-to-end automation, overcome the challenges of organizational transformation, and enhance organizational capabilities for fast, high-quality product development.
To make the transition to the cloud even easier and faster, the experts will assess your current processes, review your infrastructure and pipelines, and identify the most appropriate tools for success. Using all or individual Azure DevOps services will help automate your management, development, and testing processes to deliver quality results with less effort. This will help increase the efficiency of your development team and outperform the competition.
Conclusion
All of the above Microsoft Azure benefits for businesses in the marketplace convert into a competitive advantage. A platform with unique storage gives strong support in analytics and allows you to improve the functionality of your IT departments. Adopting cloud technology will allow your company to better face new challenges and cope with increasing workloads, increasing demands, or even worsening economic conditions.
Your management and decision-making processes will become more agile, reducing costs. You will be able to devote more resources to creating value in other areas, allowing you to stay ahead of the competition. But to do this, you need to adopt new technologies. Our team can help make this process as painless as possible.
We at EXB Soft specialize in software development and Azure DevOps. Our experts will understand your business and goals to give you the tools you need to improve productivity, workflows, and time to market. Book a call to get expert consultation on how to start your project.