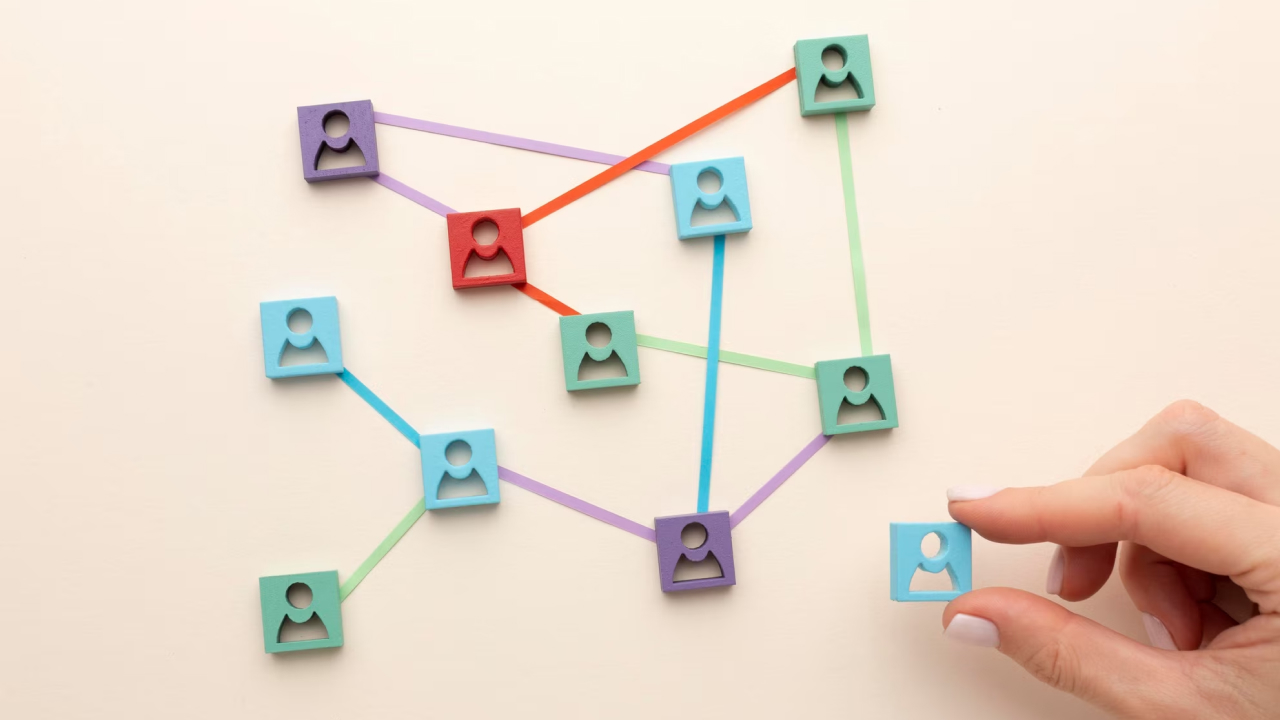 Extended Team Model And Its Benefits For Business
Eventual team extension is something that underlies every other business. There are, however, different ways to extend, ranging from the usual employee hiring to obtaining third-party services. And the IT outsourcing market is an absolute powerhouse when it comes to the latter option. Today, over 90% of the largest companies in the biz outsource their needs in one way or another. Next year, global spending for these purposes may exceed $730 billion. At the same time, about 70% of deals, as usual, will be sealed in the IT sector.
Everybody turns to outsource for their own reasons. In order to quickly develop the project without sacrificing the quality of the result, it is important to determine and formalize the best fitting way of cooperation. There are several such options, but in general, the Extended Team Model (ETM) optimally copes with the tasks such as:
a. Providing a rapid influx of talent;
b. Speeding up time-to-market;
c. Granting competitive advantages by boosting potential.
At EXB Soft, we have been efficiently developing all sorts of software for years in order to form a pool of competent specialists that can be tailored to any project. But right now, we would like to share some major know-hows and pro tips concerning proper team extension.
Benefits of Extended Team Model
ETM is a type of outsourcing where a third-party software company puts its own talent pool at your disposal. As a rule, in the form of external hiring based on a Time and Materials contract.
You control and manage processes. The service provider is responsible for administrative matters. The division of responsibility allows you to focus on your core business needs. At the same time, your company minimizes the cost of finding and hiring staff, getting a number of other invaluable benefits as well. Another great option is hiring a dedicated development team.
Time savings
Turning to team extension, you get suitable specialists able to start working along with your existing team right away. As a rule, a short period of time (usually a few days) elapses between the decision and the start of work. You do not have to conduct tedious and often ineffective interviews and tests. You just have to choose the best specialists from the list of trained, pre-approved professionals.
Furthermore, you get to always keep in tune with the development process, since projects are managed in-house. Thus, you maintain full control over who, how, and how long works on your code.
Wide talent pool
The total number of active developers on the planet today exceeds 25 million! Most of them are focused on large companies, including working with leading recruitment agencies. Thanks to this, you may involve experts from different fields and geographic regions in your team extension initiative. At a reasonable cost, too.
ETM complements your team, it does not replace it
New employees may have much more experience, more advanced tech tools, and skills as opposed to your existing staff. Professionalism, experience, and an extensive technological stack allow you to get projects done in the shortest possible time. At the same time, the outsourced specialists are not interested in competition, since they are integrated into a single working environment and perform a common task.
The contribution of each is evaluated based on the result. You are in full control of business processes, so there is no conflict of interest. At the same time, it is extremely important to clearly define time frames and insist on keeping up with them at all times.
Scalable development capacity
You can quickly and stress-free switch the composition of extended teams, shaping the best possible team. This improves the quality of new releases and enables technical migrations while maintaining the flexibility of business operations.
You can make changes, add functions and distribute tasks, and, if necessary, overhaul the team completely. A wider range of skills and technologies will allow you to quickly scale your business.
Focus and priority
With well-adjusted interaction, transparent communication, and a consistent strategy, the project-oriented team extension professionals work in sync with your specialists full-time. New specialists can fully concentrate on the project, performing tasks as your internal team. As a result, they become an integral part of your company and work towards a common goal based on your corporate culture and vision.
Teamwork allows your specialists to acquire advanced skills. Their motivation and focus on project success grow eventually. Using the new experience, you will be able to solve complex problems more effectively.
Cost-efficient payment model
Going for team extension, you are agreeing to a fixed fee that covers developer salaries, operating expenses, bonuses, etc. This allows you to not only plan your budget in advance, but also better track your expenses. You also don't have to worry about managing the payroll for new hires, as the service provider usually takes care of that responsibility. We also recommend reading our guide on the benefits of dedicated teams.
Simple adjustment and management
When you expand your team with 3rd party professionals, all operational issues and developer prerequisites are taken care of by the provider. Your new hires perform in a work environment that is familiar to them, so their productivity is not compromised.
You contact the extended team through a project manager (one provided by an outsourcer or your own specialist). On top of that, you can indicate the need to create additional conditions for specialists in the contract, which, in your opinion, will allow you to achieve your goals faster.
Ultimately, ETM provides more opportunities because it works based on existing needs. You can calculate exactly how many employees you will need, add new ones to your team, or remove those whose qualifications are no longer needed.
You must know exactly who you need, and by what numbers. Suppose you have found the right number of suitable people. But you must be completely sure that they will become dedicated employees and will work for you as you see fit. Even the best of them need to understand what is required of them.
That is why you need to establish transparent communications and reporting in order for the smooth implementation of team extension. But let's get a deeper understanding of the underlying tasks by looking at the process step by step.
Define which specialists you need
It is critical to have a realistic understanding of current and future needs as your project evolves. You must figure out what processes will manage it, what tasks will have to be solved, and, based on the business analysis, select suitable candidates. Understanding how many and what kind of specialists you need, you can avoid unnecessary expenses and implement a team extension that can effectively push your business.
To get started, consider the scope of your project and determine the main roles it requires. Do you have the experience to fill them in? What skills should be acquired from outside?
You can do the initial analysis yourself or seek the help of professional consultants who will analyze your development needs and internal processes to help you assemble the right team
Set clear requirements and goals
Before kicking off the joint work, it is crucial to convey the goals and objectives to all involved in the team extension to agree on the requirements and the overall workload. Everybody must have a common vision of the final product. This is the only way to achieve the goals set by joint efforts.
You will need to discuss priorities, timelines, requirements for each element of the workflow, and job descriptions with the provider. It is important to clearly define key milestones and performance indicators.
Complete candidate screening
Based on the project requirements and specifications, you will be able to conduct an in-depth study of candidates for specialist positions. You need to make sure that they have all the necessary technical and social skills, as well as share your corporate values and vision for the project. Interviews, recommendations, work experience, and reviews on specialized forums and even on social networks are great qualification indicators.
You can select candidates for team extension based on the study of rates, which vary a lot in different regions of the world. You can talk to everyone to make sure they understand the task and will demonstrate commitment to the project. The more candidates you consider, the higher the chances of finding the best.
If you don't have a dedicated HR team, it's best to delegate this task to a specialized firm that can help you find the right balance between specifications, technology stack, and level of motivation.
Hired analysts can conduct an in-depth study, check all the required technical and social skills, and select the most suitable candidates for team extension. At the same time, you can personally interview the best and choose the best-fitting candidates in your opinion.
Start team integration process
Kicking off a collaboration with strangers is difficult. To make it painless, it is necessary to select management tools and communication channels with stable feedback. Personal contact with each new employee is important. It is equally important to distribute tasks, set deadlines, and synchronize work with the internal team.
Extended teams should follow consolidated processes and be familiar with the management style and culture. This will keep the workflow transparent and allow each new member to become familiar with the development cycle. It is also important to explain that their task is not to compete, but to help achieve better results. All in all, you will need to set up the following:
Transparent communication.

ETM provides constant control over the project. You can track your time-to-effort ratio in real time and optimize it as you see fit. The ability to communicate directly with the assigned PM as well as the developers ensures transparency and clarity within your team. Keep your communication channels open and accessible at all times.

Full accountability.

Team extension becomes an integral part of your staff evolution, so documentation should be done in the ways you have accepted. To this end, additional training may be required.
With clearly set goals, well-distributed responsibilities, and well-established communication channels, all that's left is to synchronize the processes. Try to appoint your own PM, with whom it will be convenient for you to resolve any issues.
Conducting on-site training and planning sessions with a trusted partner can be a great start to a project, too. Prior to the start of work, several corporate meetings are usually organized so that members of the main and extended teams can get to know each other.
Why Choose Our Team Extension Company?
At EXB Soft, we implement new growth opportunities faster than our clients expect. We are open to discussing project concepts of any scope and complexity, treating your initiative as our own. We provide unlimited access to a pool of experienced professionals with different skill sets and guarantee the following advantages.
Transparent costs
We respect our clients, which is why we provide team extension quotes with no hidden costs or additional fees. We strictly adhere to SLA requirements. You know exactly what you are paying for and can plan your budget well in advance.
Fast scaling
We will quickly expand your team with experts possessing extensive experience in all relevant areas of IT and understanding your business specifics. All of our professionals have excellent communication skills. With their help, you can significantly facilitate development, reduce downtime, and rapidly achieve your goals.
Development from scratch at a rapid time-to-market
Our clients are guaranteed to increase their overall business value. We can help you cut down on extended teams hiring time, minimize costs, and hire the right people within weeks. Our portfolio includes many successful projects implemented jointly with large companies. We also grant the top-of-the-line results of application development delivered by experienced .NET and front-end experts selected based on the specific needs of the project.
With us by your side, you will find a team of like-minded people who can enrich your project with their creative ideas and solve long-standing issues. Enjoy all the advantages of the extended team model, including lower costs and a high level of professionalism of result-oriented specialists who pay maximum attention to your project. What is more important, we guarantee simple and open communication with extended teams. Whenever you need help or even an answer to the simplest question, we will respond promptly. We are trusted because working with us is easy and profitable
Conclusion
Recruitment is normally pretty challenging, especially when it comes to urgent and complex projects. But aren't most projects like that? Everything must be handled by professionals only. Fast, but without a bit of undermined quality.
In order to make the best choice, it is necessary to evaluate work experience, the level of corporate culture, participation in the implementation of unique solutions, and commitment to achieving goals before deadlines. You should also clearly identify goals, work on the transparency of communications, and share areas of responsibility.
This is not an easy task, but it can be solved with the help of reliable IT partners. Share your plans and needs, and we'll organize a team extension initiative that fully meets your individual plans and expectations.