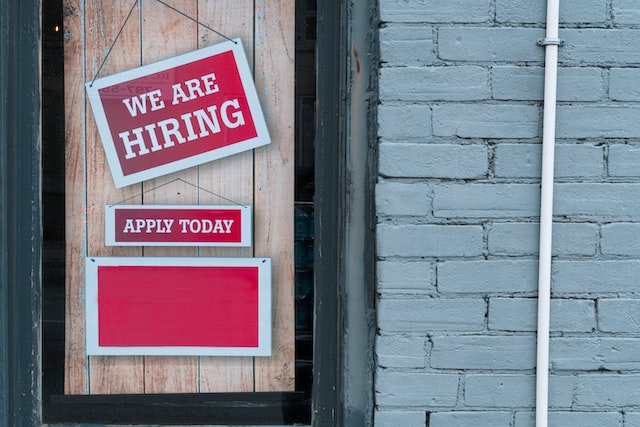 Hiring Process at EXB Soft
We have a large team of recruiters with extensive knowledge of the Ukrainian tech talent market and experience hiring experienced developers. So you can expect our recruiters and HR Client Partners to share their experience-based hiring tips.
How much do you charge for recruitment?
When you create a development team with us, recruitment is free of charge. You don't have to pay us anything until you find a developer who meets your requirements. Following that, you will pay a fixed monthly fee in addition to your developer's or team's salary. All additional recruitment and replacement services are provided at no cost, whether you are making changes to your current team or considering a major expansion.
You will pay a one-time fee if you want to hire Ukrainian software engineers and relocate them to your home office. You will, however, be responsible for the costs of setting up face-to-face interviews, providing support throughout the visa application process, and assisting with the relocation.
How do you attract talent?
We have direct access to over 300,000 tech specialists in Ukraine, as well as our own prospect database that we've been building since 2012. Our highly experienced recruiters use their networks and internal communication channels to find suitable candidates, and they encourage our developers to refer their peers. Our recruiters leverage the strong employer brand name that EXB Soft has built.
We post our job openings on popular platforms and job boards specialized in IT used by industry job seekers, offer referrals to current employees, go headhunting, and provide excellent working conditions in interesting projects.
How would you advise the interview process?
The interview process may vary depending on your needs and the specific specialists you seek. Our recruiters and HR Client Partners will gladly share their knowledge and experience.
Developers looking for work in Ukraine are frequently confronted with multiple offers. This means they are only looking for work for a limited time. To keep developers engaged, we've found that it's best to keep the hiring process short and smart, and to provide quick feedback.
The hiring process should take no more than two weeks. If test tasks are involved, we recommend keeping them under 4 hours to complete, because most developers have jobs and don't have time to spend days on test tasks, but instead do them after work or on weekends. To pique their interest, highlight the peculiarities and challenges of your project during interviews. Most of our clients use a two-stage interview process, beginning with a cultural fit or meet and greet and continuing with a second technical interview or test task and evaluation round.
How long does it take you to build a software development team from scratch?
Generally, it takes 4-7 weeks to hire a developer in Ukraine: The first week is spent developing a pipeline of candidates for clients to interview and test. If a developer is hired out of an existing employment relationship, he will usually have 2-4 weeks notice before starting a new job. In short, if you intend to build a larger team, a realistic timeline is to start with 2-3 team members within 3-7 weeks of recruitment and expand with 1-2 additional hires every month due to the time required to onboard new team members. Setting up a team of 20 developers, for example, would take between 8 and 9 months. If you'd like to learn more about time and cost estimates, please fill out the form below and we'll get back to you as soon as possible.
How do you make sure the developers you find for me will fit my needs?
Candidates are pre-selected based on their previous work experience, soft skills, and language abilities. You can also personally assess their technical abilities through interviews and/or additional tests. We can arrange as many interview stages as you require to ensure that you hire the right people, such as code reviews, test assignments, and references from previous employers.
In practice, it is rare, but if you are dissatisfied with one or more of your EXB Soft engineers, please notify your HR/Client Manager immediately. We'll do everything we can to improve the way you and your new developers work together. A small change or improved communication can often make a significant difference. If this does not work out, our recruiters will begin looking for a replacement at no extra charge to you.
Are there any cancellation fees if I decide to stop working with you?
There are none. Please notify us one month in advance so that we can prepare.