Business Analysis As a Service: A Full Guide
A competitive business depends on well-informed actionable decisions. More so, it depends on how fast you make such decisions. This is why you need a way to analyze all incoming data in real time. Companies increasingly realize this need, pushing the market of BA expenses from $7,6 to the expected $8,2 per employee and total market value at $18 billion.
Business Analysis As a Service is an up-to-date approach resulting from that growing focus on analytics, which helps to gain precious insights in more reasonable and efficient conditions. The insights that outline technical and managerial issues, point out game-changer management approaches, and ultimately optimize the way you do business.
At EXB Soft, we are well up to the topic of BAaaS, having created a number of solutions in the field over the years. Here, we share our firsthand expertise to help you understand why and at what stage you need a reliable BA analyst, what such specialists do, and how you can maximize the eventual profits of timely going for a BAaaS solutio

What's Today's Business Analysis All About?
Business analysis covers a set of services aimed at achieving ultimately informed professional decisions, systematizing and optimizing underlying processes, and introducing profitable business changes based on useful actionable insights. Data is every company's management's gold.
Data in corporate systems is usually presented in a chaotic form and needs extra preparation for building a logical sequence of workflows based on it. Companies and entrepreneurs turn to third-party services that use data inputs to forecast and model, plan and describe the best optimal sequence of operations.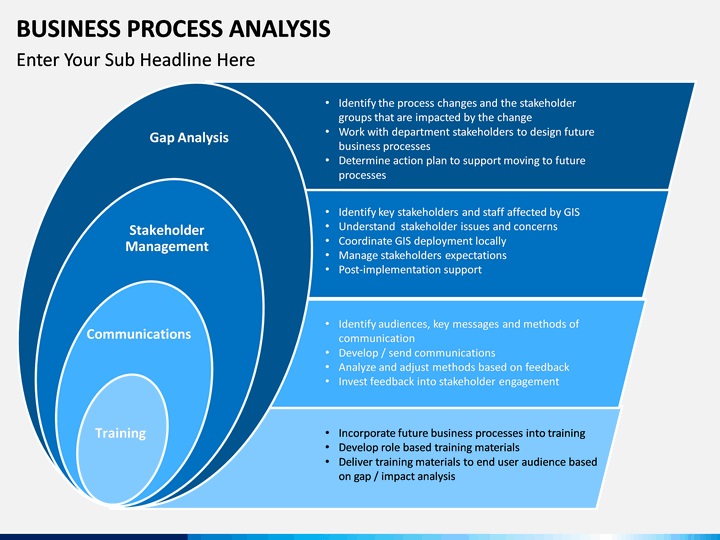 But this should be handled by narrow-profile specialists. And BAaaS solutions streamline "on-demand" access to their powers. Namely, by providing tools to explore, calculate, plan, and structure a business at any stage, from launching projects to optimizing a running infrastructure. Convenient tools allow you to identify reengineering needs and/or develop steps to optimize problem areas.
A business analyst's role
A dedicated professional BA helps to define the relationships between internal and external processes, syncing the gap between customers and supply chains. A business analyst's work dramatically improves projects' overall efficiency and cybersecurity.
The specialist interacts with business leaders and users to understand how to increase the efficiency and value of all underlying processes, software and hardware, products and services. They formulate ideas and balance them with what is reasonable and technologically feasible.
The main goal of every BA is to develop initiatives, strategies, and new optimization model
This work includes:
Creating a detailed analysis showing problems and solutions;
Clarifying requirements and analyzing deviations;
Reporting analyses;
Visualizing data layouts;
Conducting competitor analysis;
Handling project cost calculation, pricing, planning, and monitoring;
Definition of business requirements, recommendations for marketing and promotion.
When it comes to IT, the main task of a business analyst is to prioritize customer requirements. For this, they also identify trends, potentially successful features, and application perception issues.
Lastly, companies hire business analysts to analyze product requirements and develop technical specifications. They can see how it all works from the user's point of view, including what technical limitations there are, how to document them, what risks are known, and what actions can lead to individually best solutions.

Business intelligence is critical to any organization seeking to diagnose its inefficiencies and drive positive change. With a dedicated analyst equipped with proper BI tools, projects gain certainty of requirements, better stakeholder engagement, and more accurate budgeting.
BA's core responsibilities include:
Defining high-level and user-level requirements;
Business modeling;
Backlog management;
Testing and assisting the QA team;
Estimating return on investment.
In IT, a BA receives specific requirements for software development from the client and uses them to:
Develop technical specifications;
Document the system and software architecture of the product;
Set development and testing tasks.
An IT business analyst often deals with automation tasks. They collect information from all participants in the development process, study it, and describe the functionality of the software in detail. Once the project is implemented and launched, they provide a tutorial for users and help solve functional problems at all stages of the created product's lifecycle.
What is Business Analysis-as-a-Service?
BAaaS is an up-to-date way to provide consulting or other services using the experience of professional business analysts hired by third parties. The value of BAaaS lies precisely in the narrow specialization, which means you get a fast route to acquire highly qualified specialists wielding best practices and proven methods focused on your particular tasks.
This approach greatly streamlines the key tasks of business intelligence, such as:
Gathering information about workflows in digital format;
Processing and structuring this information (making it fit for further analysis);
Conducting data analysis (identifying the logic of actions in the activities of the organization and forming forecasts for its development under certain conditions).
On top of that, BAaaS presents the received up-to-date data in a convenient and understandable form for managers' use and provides recommendations for improving business activities.
Key benefits of BAaaS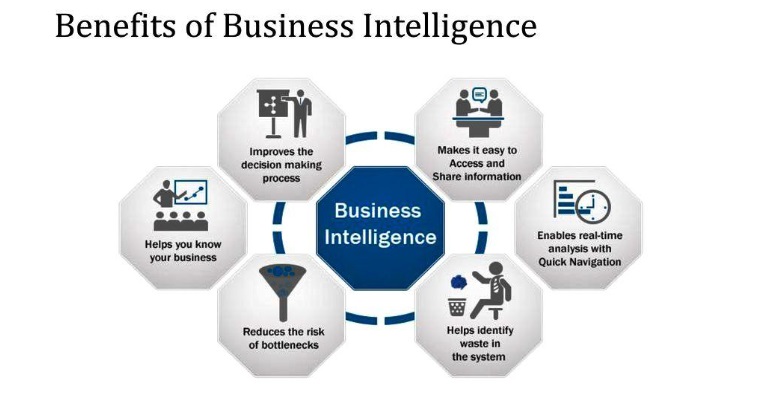 Business intelligence is an essential management tool for any company that aims to make high-quality and effective decisions. And the efficient approach to collecting, studying, and using up-to-date data certainly gives excellent results.
Cut costs
A fresh "outside perspective" helps to save stakeholders' time while offering more cost-effective solutions. A competent specialist helps to prepare high-quality documentation at the very beginning of the project. This reduces the number of potential changes later in the process, e.g., at the stage of software development.
Accelerated growth
Timely analytics consulting allows developers to avoid unnecessary functionality and work with a carefully crafted list of requirements. And it is possible to achieve more in a shorter time frame. This saves resources that can be directed to other tasks.
Streamlined collaboration
BAs lay down a communication bridge between project stakeholders by presenting all the necessary data in a way that everyone can comprehend. This prevents misunderstandings and reduces the likelihood of a product not matching the client's vision.
Boosted quality
A BA documents the requirements in the form of a backlog and technical specifications. Functionality validation in a production environment ensures that the developed solution meets the specified requirements and quality standards.
Stimulated client loyalty
Business analysis sets the ground for the creation of competitive products fully tailored to the end-user needs. This can result in dramatically-boosted conversions and increased sales. A BAaaS company identifies performance gaps by relying on comparisons of results against forecasts based on detailed specifications.
When to go for BAaaS?
A BA is a must-filled position on the staff of any company. But these are the scenarios that call for an immediate BA's involvement if you don't have one already:
The company is losing the market;
The business is expanding;
New technologies are being evaluated;
There is an outflow of personnel;
Regulatory requirements are changing.
BAaaS will help provide a structured approach to taking on these challenges. A professional BA relies on market research and product requirement analysis. They help define your target audience, develop strategies, and outline project confines.
As workloads and paperwork accumulate, an experienced BA will clean up the paperwork, prioritize, and streamline backlogs. A qualified specialist will help implement Agile practices and successfully manage a team. Ultimately, a well-designed product specification will help reduce project time and costs.
What Makes a Good BAaaS
This is an important question because the experience and technology of the service provider determine how successful your business transformation will be. A good platform must have a well-configured structure with the appropriate template tools that grant the following:
Ensuring a comprehensive understanding of business needs and potential constraints;
Development of a future position and identification of options and alternatives for achieving it;
Analysis of costs and revenues, risks and implementation options;
Mapping workflows and activities into a clear statement of the case for change.
On top of that, a high-quality BAaaS provider also grants:
Business operating model design;
Documentation and redesign of business processes;
Requirements management;
Solution analysis and evaluation;
Identification and analysis of business gaps and issues;
Mapping of existing and transformed processes.
Resulting decisions should be of real value to all stakeholders and organizational units and suggest specific changes to address identified gaps. This may include upgrading or replacing software as well as current organizational processes. Implemented specifications should be clear to everyone, and this will largely depend on the project management methodology.
A BA's work approach should be based on logical stages or steps to solve certain problems and obtain specific results.
Initiation and planning
This stage includes mapping clear project goals and product visions from project stakeholders. It also aims to assess risks and create a step-by-step business plan before moving on to other tasks.
Requirements and analysis
This stage is necessary to capture all the project's business goals in the form of clear and consistent requirements. As a result of this task, the project manager should get:
Clear state of the field;
Priority task list;
MVP description.
Design
A business analyst is directly involved in prototyping and setting up UI/UX aspects. In addition, these specialists help solve any problems that arise due to changing requirements.
Development
At this stage, the BAaaS provider focuses on maintaining effective communication with the development team. BA is working on keeping the backlog up to date, prioritizing, and making any changes explicit to each team member.
Testing and implementation
A well-thought-out process does not end with the release of a software product. Rather, BA maintains and improves the solution by assisting the quality assurance and maintenance teams.
With BAaaS, you should be able to access vast areas of excellence and talent that are unavailable locally. And this facilitates efficient decision-making in a stressful environment.
Finding a reliable service provider is not trivial, as business analysts need years of hard work and training to master their skills. Below are the key factors to consider when looking for a reliable candidate:
Market feedback
Check vendor activity on specialized platforms and read client reviews. Your future partner should not have the lowest rating.
Expertise
You will need professionals familiar with your industry specifics. Go through the vendor's portfolio before entering into an agreement with them. The more successful projects of varying complexity they have handled, the better.
Costs
True professionals always practice an individual approach to clients. A good provider will most likely present several options based on your unique situation.
Bottom Line
Business intelligence systems allow you to analyze information about the company's activities coming from various sources. By analyzing the data presented in a unified analytical reporting system, the organization's management gets to visualize the current situation and make informed management decisions faster.
Today, companies increasingly use third-party services because it is profitable, they minimize risks, and allow you to quickly get an accurate picture of the business. That being said, it is important to choose a reliable BAaaS provider.
The business analysis services we provide at EXB Soft are based on relevant tech trends and advanced capacities wielded by seasoned specialists. Turn to us to get a full range of business analysis solutions tailored to your individual workflow.