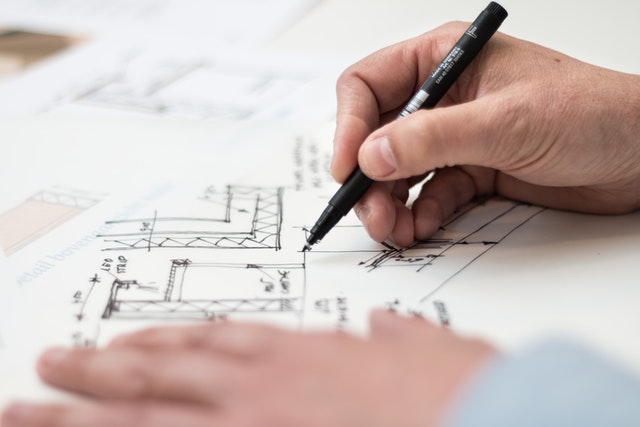 A Comprehensive Guide to Project Evaluation
Evaluation might seem like an unnecessary additional task if you are already short of time and resources. But it can save you both time and resources by keeping participants focused on, and working towards, the ultimate goal of the project. If necessary, it can refocus activity away from unnecessary work. To start with, evaluation by members of a project or organization will help people to control their daily work. It estimates the effectiveness of the work schedule. You will also see whether the project is moving steadily and successfully towards achieving the goals and KPIs, or whether it is moving in a wrong direction.
The main thing you need to know is that most software applications are like human beings. They need to breathe and eat. If you want to build a SaaS-type platform that people will regularly pay money for, you should immediately chase away any beliefs of a platform that "has the end". This means that the platform will not be able to function forever. And after the launch of the platform, you can't fire the entire development team.
The platform subscription works because users are willing to pay for an evolving platform that has all the latest integrations with third-party services. They need to make sure that the platform supports payments and features that no other competitor in the market can match. When development stops, the market continues to grow. Some things start to lose their relevance. Starting from the structure that the application uses, its features, integrations, or even the application itself.
What follows from this is that it is very important to avoid mistakes that can be associated with the evaluation of the "finished" product. Because there is a chance that this product will never really be ready. The best thing you can do is to focus on the first major stage, the MVP or first launch.
MVPs — estimate the initial phase of development
Understanding the basic functions of a particular application will help you establish what should be in a minimal viable product or on the MVP platform. This will weightily help you evaluate the initial development phase and what will be needed later to bring the app to the user market and monetize it in the future.
If you leave only the core components of the platform, you can easily get it into production in a matter of weeks or months, not years. When the platform goes live and users start interacting with it and providing feedback, you may find that some of the "core" features are not really needed by your customers. That way you can avoid wasting a lot of time and money on developing unnecessary features.
The main advantages of the onsite model
In the world of software development, there are applications for every budget. Every development firm will be clear and open about their pricing in terms of T&M. Good development firms don't cheat clients and purposefully don't stretch development longer than necessary. This is a brutal market, and any reputable software development company will quickly go under if they overestimate a project or don't deliver on time.
You save a lot of time and energy by naming your approximate budget in advance. This makes it easier to see if it's at least within what you can expect for the first development cycle. Also on timelines. If you have strict deadlines to meet, such as finishing the MVP for presentation to investors or before the peak season for your particular business. In that case, it's better to mention it in advance, so the development firm can take it into account when building the team.
If you are concerned that the firm is using this information to increase its own profits, you might want to start the conversation by asking what the minimum contractual commitment of the development firm is. Most reputable firms have this as a minimum contractual obligation that they will consider at the beginning of any new relationship with a client.
This will allow you to know the initial price for a particular service without unnecessary information. If this minimum commitment is not within your budget, you will be able to move on to other options rather than getting bogged down in a company representative's suggestions.
How to make guarantees that promises are kept
The next issue of great concern to clients is responsibility. How can you be sure that developers will stay within budget? Working on a T&M contract means that the longer they work on the contract, the more money they are going to make. What safeguards are in place to protect the client from unnecessary exploitation? Several things are important to establish in these cases:
1. The platform should be broken down into a list of individual features and functionality with a separate estimate for each item.
2. There should be a trial period at the beginning of the work, which will allow the client to stop development at short notice (1 day) if he is not satisfied with the course of the work
The idea is to see firsthand the development team's ability to stick to their estimates and deadlines, and to give the client an opportunity to terminate the contract early if things don't go according to plan.
While there is some risk involved with this method of interaction, it allows both parties to start small and get an idea of the collaborative work before entering into a long-term collaboration. Clients get a chance to ensure that the development firm is honest in its individual assessments.
The biggest drawback to this approach is that it takes a significant amount of time or research for the development firm to come up with such a detailed estimate. Binary has a process called Inception, which precedes the actual start of development to produce such estimates. This is a paid process that takes up to a week and requires close communication with the product owner to create the final design.
It takes time and money to create such a detailed proposal from the client, but in the overall scheme of the project, these are fairly minimal resources.
What should company executives keep in mind?
The more information you provide about your vision for the application, the more accurate the estimate will be.
Wireframes, layouts, technical scope documents, requirements - providing this information to development firms will help get rid of misunderstandings when putting together an estimate and allow them to commit to a tighter overall budget. It will also help developers work more efficiently, as they will be able to understand what needs must be done before work begins.
There should be a clear and honest assessment of how important QA processes are to initial development. For some clients, time is a priority. They want to get up and running as quickly as possible.
Other product owners may want the application for medical or financial use, so research and testing is a must. Letting the development firm know this will go a long way toward helping your team come up with an accurate estimate
Template estimates give an approximate figure and help development firms and potential clients test each other, but they are usually not accurate and should not be considered. If the MVP for another platform took 3 months, that doesn't mean your MVP will take the same amount of time.
If you have a budget of 5k and you see that the average MVP from a firm takes somewhere between 30-60k, it means that you need to either look elsewhere for a solution or increase your budget.
From the developer's point of view, there may be unforeseen problems: engineers' oversight, external factors. From the customer's point of view, any changes or new features added to the application during development will push back the timeline. So when you calculate the number of calendar days needed to complete the development cycle, consider vacations, holidays, sick days, etc.
Summary
Evaluation is a necessary part of starting a partnership with a development firm. They play a key role in determining which development partner you should choose to start with. By following the above guidelines, you will be able to maximize ownership and planning for the project. The estimate you receive paints a clear picture of how much time and resources it will take to get your platform into production.
F.A.Q